How To Increase Breast Milk Supply | 4 Home Remedies To Increase Breast Milk
You want to give Breastmilk to your Baby but you are not producing any Breastmilk, or you are concerned that your Breastmilk supply is not adequate for your Newborn. This article will help you find answers you are looking for.
► ये आर्टिकल इंग्लिश में है, हिंदी में जानकारी के लिए "Read More" पे क्लिक करें और आर्टिकल के अंत में दिए गए हिंदी वीडियो को देखें. वीडियो में ये जानकारी हिंदी में दी गयी है....
Breast milk is best for your baby. It's unanimously hailed for being the complete nutrition for a baby's growth. Be it your pediatric doctor or WHO, all raise the awareness of breast feeding, at-least for the first six months. Even the pack of baby milk formula highlights it. However, as the baby grows the demand of breast milk doesn't always match up to the supply in a mother's body. This causes stress and unwanted guilt for new mothers. Switching to formula or starting solids earlier than six months, is the usual route to deal with it. It's best to start solids only after six months. To begin, let me assure you that most moms face this, so you are not alone in this.
To put the stress at ease, that in turn affects your milk supply, let me say that I too have been through it. My breast milk started decreasing after my baby turned 3 months. Thankfully, I had support from my gynecologist and pediatrician to help me boost my supply. I was open in asking for help to understand and deal with it. Do consult your physician without a doubt, should you find yourself in need of it. After following the three easy steps listed below, I pumped 8 feeds and supplemented it with one formula feed on a daily basis.
Increase the consumption of water.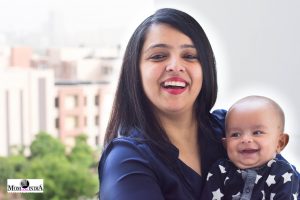 As easy as this step sounds, it's one that we overlook the most. Our lives are taken over by the baby's needs and we begin to ignore our health. However, it's from us that our baby derives its nutrition. 70% of breast milk is water. Hence, 10- 12 glasses of water is a minimum that a mom's body needs to maintain the supply. Every breast feed should start and end with you drinking water.
Cumin or Jeera is Breastmilk's Best Friend.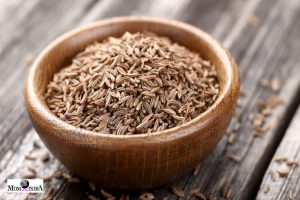 Cumin or Jeera is a magical ingredient to increase your milk supply. Every Indian pantry will have a stock of it. Use jeera in all your food, be it paranthas, jeera rice or just drinking water boiled with jeera. It will show a remarkable improvement.
Take Care Of Your Diet.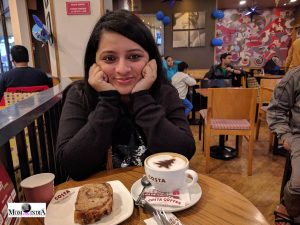 There is a direct correlation between your health & your breastmilk supply, hence it's imperative that you take care of your diet & consume nutritional food. Four things you must include in diet which are Oats, Porridge, Gourd & Raw-Papaya. Make sure you consume Green Leafy Vegetables daily & it is also advised to increase your calorie intake by 500 calories (under doctor's recommendation).
Lactonic Granules or Similar Products*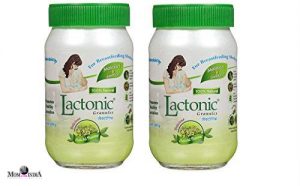 Lactonic Granules (*should be taken with doctor's advice only) are a life saver to hasten up the supply of breast milk. Do consult your physician before taking it. It is easily available over the counter at any medical store. Completely natural with a nourishing blend of spices and herbs (including cumin), it's a stimulant that needs to be consumed twice a day with milk. The dosage is measured with the spoon enclosed in the pack. In case of severe lack of milk production, one can consume it thrice a day.
I have personally witnessed the miracle of the above steps. Even when my son turned 5 months, I had more than enough to keep him satiated. Do feel free to reach out to me with any home remedies that you may have used for the same. Your feedbacks and comments, support all new mom in this journey. Mommies, we are in this together. Share your thoughts and enjoy Simplified Parenting.
♥♥ माँ का दूध बच्चों के लिए बहुत ज़रूरी है | इस वीडियो में बताया गया है की दूध की सप्लाई बढ़ने के लिए क्या घरेलू उपाय करने चाहिए | आप ये सारी जानकारी हिंदी में भी जान सकते है नीचे दिए गए वीडियो को देखके ►
---
RELATED TOPICS
---