New-born Must Have
,
Neo-Natal Care
,
AGE GROUP
,
0 to 3 months
,
4 to 6 months
,
BABY PRODUCTS
,
Baby Massage Oils
,
6 to 9 months
,
Baby Shampoo
,
New-Born Products
,
10 to 12 months
,
Baby Wash & Soap
,
1 Year+
,
Baby Lotion & Moisturizers
,
2 Year+
,
Baby Face Creams
,
NEWBORN CARE
,
3 Year+
,
4 Year+
,
5 Year+
,
Baby Routine
How To Develop A Skincare Routine For Your Baby (0-12 Months)
A baby's skin is adapting to the experiences of the world. Choosing the right products and developing a routine, can be confusing. This article is a handy help to decode baby skincare. While looking away from the stereotypical approach of equating skin care with skin colour changes, it is a step by step guide to ensure healthy and glowing skin for your baby. Read on to understand the basics of baby skincare and the products that we chose to use for our son.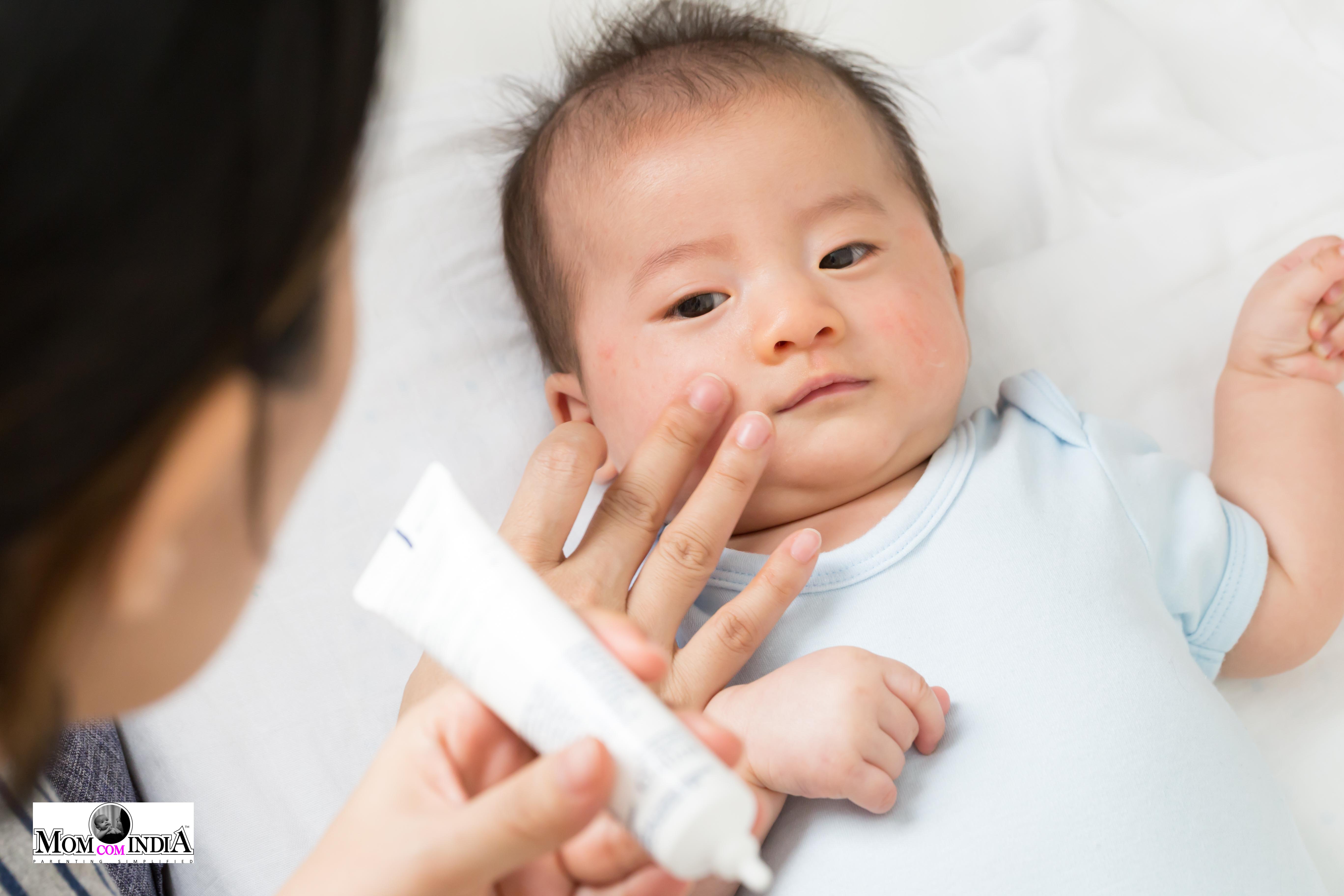 One of the most frequent queries that I receive is related to baby's complexion. Would eating a particular food during pregnancy make my baby fair? Would an ubtan (body pack) change the skin colour? To be blunt, complexion is a play of genetics. Understanding that the baby attributes are a gift from the genetic line of the mother and the father , would clear the burden of social conditionings. A baby is the centre of the parent's world. Dusky or fair, a parent's love is unconditional. Mostly, it is the expectation of the external factors, that makes a parent want to explore the options of changing a baby's skin colour. Brush off such a thought process, as not only is it scientifically impossible to change skin colour, it can also result in harming a baby's self-esteem as it grows up. No matter who promotes it, eating coconut or almonds during pregnancy won't make a baby fair. Instead of paying heed to such myths, celebrate the baby. A healthy baby is a blessing.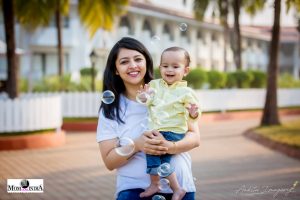 Setting the misconception aside, the food that we eat during pregnancy provides nutrition to both mother and baby. Eat to be healthy and happy. In that parlance, coconuts, almonds are a wonderful addition to the diet. Healthy skin and hair is directly related to good nutrition. After delivery, the diet of a breast feeding mother provides nourishment to the baby. Any ubtan used on the baby is essentially to remove unwanted hair, dirt or sweat. In fact, a baby's complexion may change in the first 3-4 months. This is a natural process as the body hair sheds off. If a baby has had jaundice at birth, that too affects it skin colour. However, as the baby recovers, its skin colour returns as per its genetic make. Let the happiness of parenting not be hampered by ill-advised notions.
Having said that, investing your time and energy to ensure that your baby has clear, smooth, hydrated skin is prudent. Dehydrated skin looks lack lustre, causing worry in most parents. To set your anxiety at bay, here are my skin care tips for a baby-
1. Lukewarm Oil Massage
Give your baby an oil massage on body every day. Not only is it beneficial for its development, it nourishes the skin. If pressed for time, even a basic application of oil is advised. The only requirement being that the oil needs to be lukewarm and it needs to be best suited for the climate. For Kabir, till he turned 6 months old, we used Virgin Coconut Oil in summers and Almond Oil in winters. There are many oils which are particularly made for baby massage (body), you can visit our Amazon Storefront to check out the recommendations basis our experience.
2. Daily Bath Routine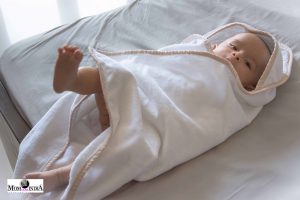 Daily bathing ritual is an important part of skin care. After 15 mins of oil application, a bath with lukewarm water soothes the baby. Dip your elbow in the water to ascertain that the temperature is suitable for baby. There is no need to leave the oil for a longer time or overnight. 15 mins is a good time period for the oil to be absorbed by the skin. Any longer and it could attract dirt and dust, causing irritation to the baby's skin. For bath you should use a Gentle Baby Body Wash, click here to see our recommendations.
3. Use the right Moisturiser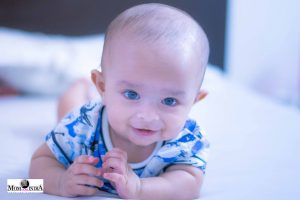 It is not enough to moisturise baby skin once a day. Baby skin tends to dehydrate faster. Applying moisturiser 3-4 times is ideal especially in winters. The salient points to remember during moisturising are –
Always apply moisturiser on damp skin ► For the skin to absorb moisturiser, it is important that it's not dry. Pat dry the skin gently and then apply. If the skin is dry, then soak a towel in lukewarm water, wring the towel to get rid of excess water and then sponge the skin, before applying any moisturiser.
Moisturise the baby 1-3 minutes after the bath ► This will ensure maximum absorption. Also right before the baby is off to sleep, gently moisturise the skin. The two other applications can be done at any time of the day, after wiping the sweat by sponging with a towel. Pay special attention to areas that gather most sweat like neck, underarms, back of the knee and likes. If you have taken your baby out, on return, sponge the baby and apply a layer of moisturiser.
4. Say No to Soap
Soap strips off the natural moisture layer of the skin. At least for the first year, it is advised to not use any soaps on your baby at all. Choose sulphate, paraben and fragrance free body cleaners instead. Any harsh products can seriously affect the Ph balance of the skin. Should you want to use a soap, use only specially formulated baby soaps.
5. Sunscreen after 3 months
While you can't make a baby fair, the uv rays of the sun can tan the skin. UV rays also penetrate the baby skin, causing further damage. In summers apply a layer of sunscreen on the baby after moisturising, even if the baby is at home. If you are taking the baby out of the house, make sure to apply the sunscreen 30 minutes beforehand. This gives enough time for the sunscreen to get absorbed, creating a protective layer. Do purchase a sunscreen that is for suitable for a baby. Start using sunscreen after your baby completes 3 months.
6. Fruits for Skin
If your baby is above 6 months of age and has started eating solids, fruits are a wonderful treat for the baby. Rich in nutrients and with natural sugars, babies enjoy eating fruits. A snack of fruits everyday will give your baby a healthy glowing skin. The top three fruits for the same are grapes, apples and oranges.
7. Skincare Products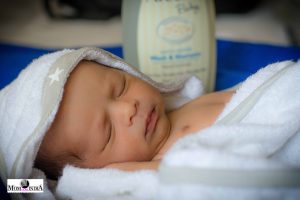 While the routine needs to be followed regularly, using quality products ensures the safety of the baby. There are a lot of baby products in the market, hence reading the label of the products to understand the formulation is important. For our son was born in 2017 the Indian market didn't have some of the products which are available at the time of writing this article (in 2021). So at that time we chose to invest in international and premium brands. Though they were costlier, we were sure that their formulation is safe for the baby. Since then there are many products which are equally good available in the Indian market.
Do note that the some babies have sensitive skin or have skin issues like Eczema. In this case it is advised that one seeks the opinion of a dermatologist. There are special products to soothe their skin, that the doctor can suggest.
To get the complete list of all the skin care products that we have used on our son from his birth up until now (he is 4.5 years), do check out our Amazon India Storefront where these products are arranged in their respective categories with the links we use ourselves to buy them online. If you don't see anything in particular don't hesitate to mention it in the comments section & I will share immediately.
Other than the products listed in the Storefront, one can use milk or curd before baby's bath, to naturally moisturise the skin. At all time, be mindful about any new products that you use on your baby. Observe and see if it suits your little one. Should you have any doubts or if your baby shows any allergic reactions, do seek advice from your medical practitioner.
I would love to know the skin care routine that you follow for your baby. This content is available in a video format as well below. Reiterating that all skin colours are beautiful and that our goal as parent should only be to nurture a healthy baby. Do reach out to me with your comments, feedbacks and queries. We are available on Instagram, Twitter, YouTube, Facebook and our website. MomComIndia is a platform to support parents. We encourage you to share our articles and videos with more parents. Enjoy simplified parenting.
♥♥ क्या बच्चों को गोरा बना सकते है? इस आर्टिकल में इस बारे में बताया गया है | इस आर्टिकल की जानकारी हिंदी में पाने के लिए नीचे दिए वीडियो को देखें ►
---
RELATED TOPICS
---