Postpartum Hair Fall: What to do? | My Personal Experience
Hair fall is one of the many challenges that a new mother faces shortly after delivery. While her body recovers and her responsibilities multiply, hair fall can affect her confidence. The once bountiful hair appears to fall off strand by strand. This article takes you through my journey of post-partum hair fall and how I managed to deal with it in three months. Untangling the hair woes, from one mother to another.
► ये आर्टिकल इंग्लिश में है, हिंदी में जानकारी के लिए "Read More" पे क्लिक करें और आर्टिकल के अंत में दिए गए हिंदी वीडियो को देखें. वीडियो में ये जानकारी हिंदी में दी गयी है....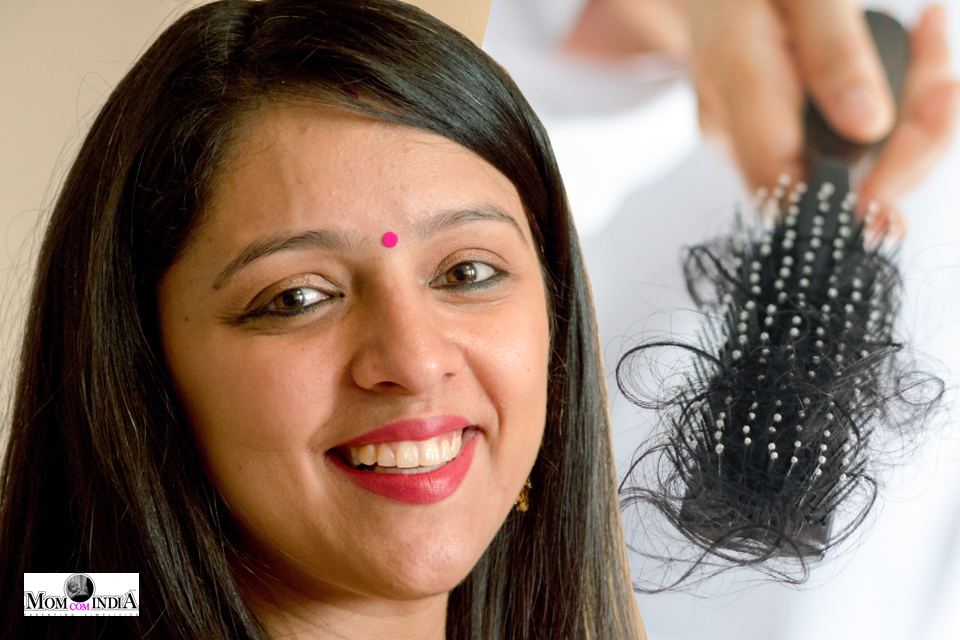 Pregnancy brings with it joy, hope, glow and lustrous hair. All of a sudden your hair looks and feels absolutely stunning. No more bad hair days. No need for anti-hair fall products. It aptly is your crowning glory. However, as fantastically as it transformed, post-delivery hair fall returns with a vengeance. While you try to gain control of your life as a new mom- feeding, burping, cleaning, lack of sleep and dealing with changes in your body, hair fall adds to the woes. Strands of hair everywhere. As common as this problem is, the cosmetic solutions are misleading. To be blunt, there are no products in the market that can claim to stop post-partum hair fall. However, it's not a reason to lose heart.
I began having severe hair fall around the time my son turned 2.5 months. Though I was aware of the phenomenon, nothing had prepared me for the volume of hair loss that I faced. It's here that I took a very practical decision. Instead of banking on products to helps me through this phase, I spoke to my doctor. This simple step of discussing my hair fall, just as I would discuss any other health issue, saved me from anxiety and splurging hard earned money on cosmetic fixes.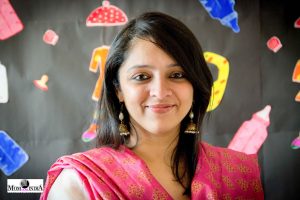 My doctor first explained the cause of this hair fall. Hair has its own cycle. The three stages that mark this cycle are Growth , Rest and Fall. In the growth stage, we see "new hair" and the growing of hair. The Rest stage holds the hair as it is. And the fall stage marks the falling of the hair. This cycle keeps repeating itself. Normally this would continue at its own pace. However, pregnancy changes the hormonal balance. Estrogen peaks the charts. The hormone Estrogen locks the hair in Rest stage. Hence there isn't any hair fall. Post-delivery, there is sharp drop in Estrogen. The hair which for all these months was in a perpetual "rest stage ", now graduates to the "fall stage". It's this collective falling after the months of pregnancy, that alarms us. Understanding the hair cycle and its changes due to Estrogen, highlights a key fact- Post-delivery hair fall is normal.
After coming to terms with this simple explanation of hair fall, my concerns about hair loss were relieved. Had this hair shed consistently, as per its cycle, during the pregnancy , I wouldn't have noticed any difference in my hair. Since it was happening all together, the visual impact was more. Like all things natural, balance always returns. Same for post-partum hair fall. It gets better. For some women it takes a few months and for some it takes up to a year. This depends on the the composition of your body and genetics. But I can assure you that as your body recovers from the strain of child birth, you hair will return to its natural cycle.
I was blessed that for me it took about three months. By the time Kabir was 6 months, my hair had come to its basic cycle. Apart from realising that there was no reason to stress about my hair, I followed a few basic instructions that my doctor advised.
1. Avoid Harsh Products
I chose to use a mild shampoo for basic cleaning of my hair. Harsh shampoos and hair products, affect the scalp while damaging the hair strands. Instead of using chemical products to have a nourished look, I chose home remedies. This also helped me to not expose my new-born to residue chemicals from cosmetics.
2. Home Remedies
Simple hot oil massage before a bath, is not only relaxing but hydrating for your hair as well. A good oil massage, does away with the need for a conditioner. Applying curd and egg whites to you hair, helps to nourish your hair.
Some people may advise you to mix oils and apply to your hair to arrest hair fall. However, this is of no use. All oils, be it just one oil or a mix, just moisturise your hair. The hair fall due to drop of Estrogen will continue irrespective. Oiling will benefit the hair that is in its growth and rest phase, thus avoiding breakage due to dryness.
3. Avoid tying your Hair tightly
As a new mother, hard pressed for time, our hair ends up in tight ponytails or buns. Though it's a practical step, it creates strain on individual hair strands. The pressure created on your scalp because of a tight ponytail or bun, will cause unnecessary breakage and hair fall.
4. Get a Haircut
A hair cut can help you dazzle the new mom look. It's practical to create more volume and is easier to maintain.
5. Use a comb with Wider Bristles
A wide toothed comb makes it easier to detangle your hair. It's pulls less on your hair, avoiding unwanted breakage.
6. Supplements
The Iron and Calcium supplements that were advised during pregnancy need to continue. This will aid the recovery of your body and thus balance your hormones.
7. Healthy Diet
Great hair is impossible without a good diet. Meals rich in iron, zinc, vit-B, vit-C, vit-E are a must. To aid you build your ideal diet chart, do check our content of post pregnancy diet (link article and video)
If the problem persists for more than a year, or should you find bald spots, do discuss your concerns with your medical practitioner. Like in my case, it will help you understand the root cause of your hair fall.
Stress and anxiety affects both hair and skin. Hence worrying about hair fall might be a deterrent. My intent with this article is to relax your hair woes. I would love to listen to any concerns that you may have. A message at any of our platform in Instagram, Facebook, YouTube, Twitter or this website, will connect us. Do share this article with new moms or expecting mothers, to take out the help them understand the new journey. The content is also available in video format (link). Enjoy simplified parenting.
♥♥इस आर्टिकल प्रसव के बाद बाल गिरने की समस्या के बारे में जानकारी दी गयी है | इस आर्टिकल की जानकारी हिंदी में पाने के लिए नीचे दिए वीडियो को देखें ►
---
RELATED TOPICS
---