Tummy Time For Newborn Baby & It's Benefits | For 1-6 Months Baby
As a new parent being on a constant lookout for their baby's development can be tiresome. Let's take you through 'Tummy Time', an activity packed with possibilities and benefits. Read on to know more as I introduce you to it 'step-by-step'.
► ये आर्टिकल इंग्लिश में है, हिंदी में जानकारी के लिए "Read More" पे क्लिक करें और आर्टिकल के अंत में दिए गए हिंदी वीडियो को देखें. वीडियो में ये जानकारी हिंदी में दी गयी है....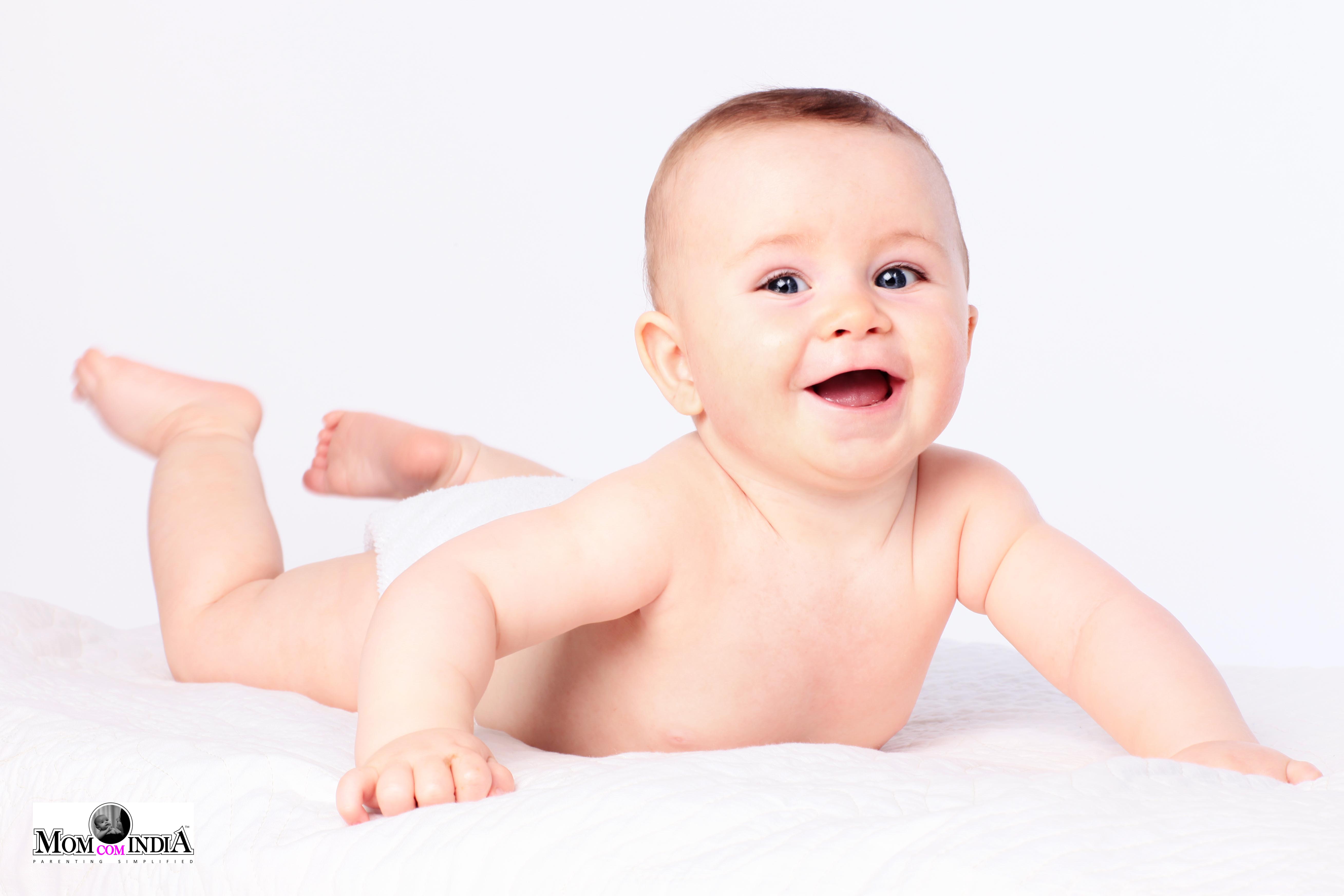 A new parent is on a constant lookout to find methods, to support their baby's developmental process. We keep researching for activities and different ways of bringing up our baby in a healthy environment and watch out for signs, as the baby can't communicate yet.
Today let me take you through a new activity, something new born babies can be made to do. Many parents complain about the slow growth of their baby, like the neck not being supported, not rolling over and not responding to certain stimuli. This would cater to building towards these landmarks. 'Tummy-Time' is a very simple activity where the baby of more than 1 month old is made to lie down on a flat surface on its stomach. This has a lot of compelling benefits. First, it aids in development of a range of muscle groups as the baby tries to swing his arms, legs and neck. This helps in adequate shoulder and back muscle development and movement of other muscle groups.
Since the baby keeps lying down on his back for a major chunk of the day, this tummy time activity promotes back strength and relaxes it. The next advantage is the baby gets adequate neck control as he would be trying to rotate it and move in different directions in an attempt to get up. So all the movements will eventually let him gain control of his neck.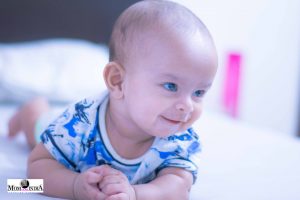 This activity also helps relieve any gas formation and bloating,  hugely relaxing them. 'Tummy Time' not only relieves stomach issues, but also helps with the shape of the head. A new born is constantly on his back for most part of the day, by doing this, it helps in forming the right shape of the head, as well as relaxes the pressures on head avoiding a flat head. It is usually suggested that we move their head from side to side and this activity guarantees an all-round physical development of the baby. Be gentle with your baby while moving its neck. Better still if you move around the room and let the baby move its neck, trying to keep you in its line of sight.
The next benefit that this activity helps with is rolling over. Rolling over is considered a major milestone in their development during the initial few months. It also helps them give response to different stimulus. You have to do this activity under your supervision and keep them engaged while they are at it. Use of toys or talking to them helps in keeping them constantly engaged with the activity.
Also one thing to keep in mind is this activity should be only introduced when the remaining portion of the umbilical cord dries and falls of, which usually happens within 15-20 days since birth.
The right way of doing this, is on a flat surface or on a hard bed. Preferably place a thick blanket or a mat so that the baby feels comfortable on the surface. Also remember to start with this activity for short duration in the beginning. Begin with 30 seconds or a minute and gradually increase to 2,3, 5 or 10 mins with time and as the baby grows, they get used to it. This can be done thrice or four times in a day. Be very careful to do so when the baby is awake, under supervision. The breathing should not be affected and stop if you see any discomfort.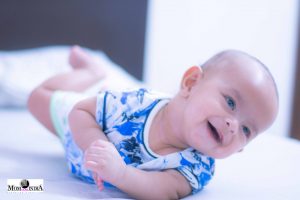 This can be done till they either turn 4 to 5 moths old or they learn to roll over. Once they cross the milestone of rolling over, they will automatically continue doing this and further continue to like it. They feel things are more visible and try to reach them, colours and different things will continue to catch their fancy.
Many parents feel the dilemma of how to carry out this activity with their babies. It is actually quite simple and doable. I would suggest that the parent should also lie down on their stomach in front of the baby, talk to them, use rattles and movements, call out their name loudly and clear, use playful things, etc. Basically, the idea of including such activities ensures not only optimum  physical, motor and mental development, but also teaches them how to respond. This multi-faceted 'Tummy Time' activity not only ensures all round development but also a good bonding time between the parent and baby.
We hope we have been able to answer your queries related to 'Tummy Time'. It can guarantee that your baby will happily reach his developmental milestones with ease while you see your little baby bloom. Do drop in your comments and questions and we would be happy to answer them. Your feedback is always welcome. Do share this article and spread the word amongst your friends, relatives and new parents out there.
Share our enthusiasm to build a parenting community. Introduce more parents to MomcomIndia. We reach out to you via our pages on Facebook, YouTube, Instagram, Twitter and this website. Enjoy tummy time. Enjoy simplified parenting.
♥♥ बच्चों के लिए TUMMY TIME | गैस से रिलीफ और कई और फायदे, इस आर्टिकल में इस बारे में बताया गया है | इस आर्टिकल की जानकारी हिंदी में पाने के लिए नीचे दिए वीडियो को देखें ►
---
RELATED TOPICS
---