New-born Must Have
,
Neo-Natal Care
,
AGE GROUP
,
0 to 3 months
,
Baby Diapers & Rash Creams
,
4 to 6 months
,
BABY PRODUCTS
,
6 to 9 months
,
New-Born Products
,
10 to 12 months
,
1 Year+
What Should You Carry In A Diaper Bag For A Smooth Outing With Your Baby
If you are new to traveling with your little one and are wondering what are the must haves in the diaper bag, this article is for you. We take you through our tried and tested necessities, so that you pack right and enjoy your outdoor time with perfect ease.
► ये आर्टिकल इंग्लिश में है, हिंदी में जानकारी के लिए "Read More" पे क्लिक करें और आर्टिकल के अंत में दिए गए हिंदी वीडियो को देखें. वीडियो में ये जानकारी हिंदी में दी गयी है....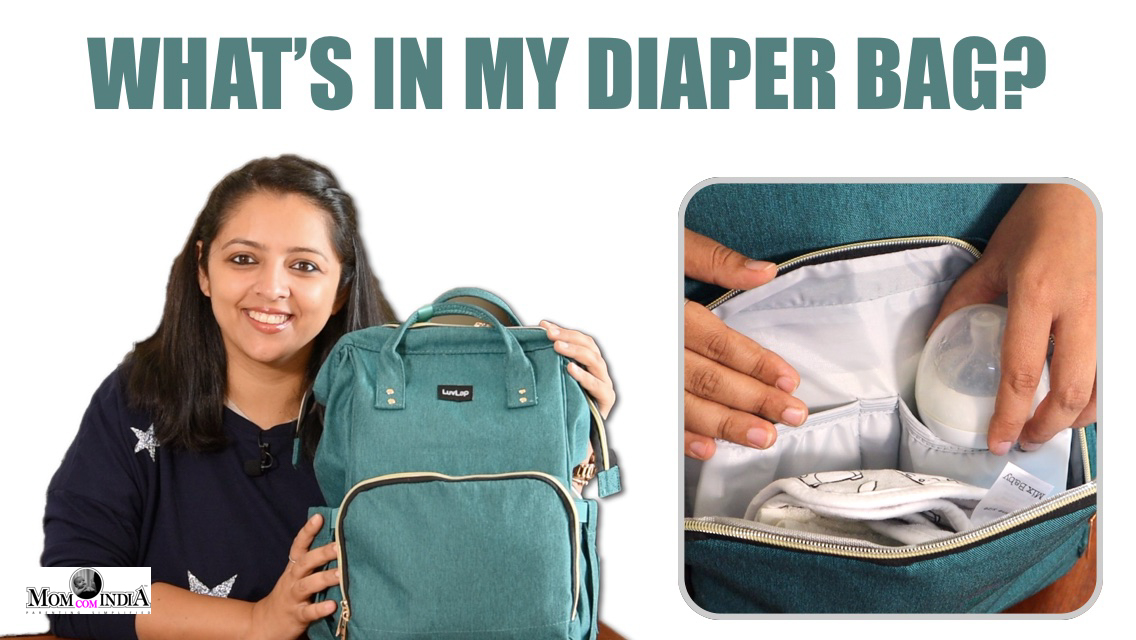 The baby is now out of your womb and ready to explore the world. As parents it's an exciting time for us, taking the baby out of the home to further its adventure. We want to unveil new sensations to the baby and enjoy parenting, while introducing others to our baby. And thus begin our trips. Sometimes for a few hours to a nearby locale or to a loved one's home. Even if it's a quick dash to the supermarket, the diaper bag becomes our constant companion. A well-organized diaper bag makes all trips super convenient. Here I list my top essentials so that you and your baby are at complete ease.
Choose The Right Diaper Bag ►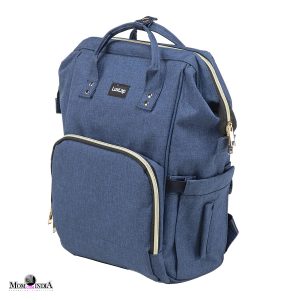 Choosing the diaper bag itself needs thought. We chose a backpack diaper bag instead of a sling for convenience. Since we will be carrying it with us at all times, the even weight distribution on our shoulders in a back pack, reduces the strain to the neck. My hands are free for the baby. Also, backpacks are unisex, so men prefer to carry it too. Should you choose a sling, make sure to get one that is comfortable. We also took into account the spaciousness of a diaper bag. Our bag had multiple pockets which were easy to reach. This helped us organize it better. An insulated pocket in a diaper bag assists to set up an easy feed for the baby. It keeps the baby milk/ water warm. If you travel often, investing in multiple diaper bags can be considered. Click to see our Diaper Bag Recommendations.
Diapering Essentials ►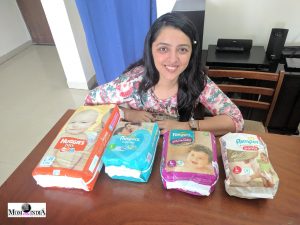 The primary component in a diaper bag, as the name suggests, are diapers. The baby will most likely pee, if not poop, in the time span. Changing diapers at the right time ensures hygiene and baby comfort. We usually packed for a few hours, so 2-3 diapers were sufficient. However, if you are traveling for a longer duration, the numbers increase. A pack of wet wipes to clean the baby in between diaper changes, keeps the baby fresh and happy. If you chose to clean the baby with cotton and water, do carry cotton pads for convenience. Also, I carried at-least one disposable bag to hygienically do away with a used diaper.
For Makeshift Changing Station ►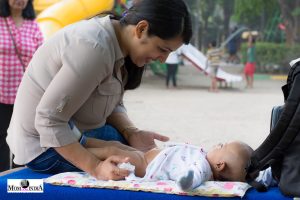 To change a baby, we need a changing station. However, not all places are equipped with one. Even if they are it's always advisable to not expose them straight on a public changing station. At times, we might need to change the baby in the car or at another's home. To make a quick makeshift changing station, I carried a quick dry sheet, spreading it underneath the baby, prevents any soiling. Quick Dry sheets are available in different sizes starting from Small for a Newborn to Extra Large Sheets which can be used for Beds. Furthermore, I carried a small bed sheet, to spread under the quick dry sheet. This prevented any chance of dirtying someone else's bed sheets, if we are changing our baby in their room.
Change Of Clothes ►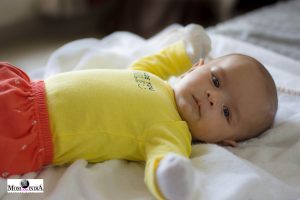 Extra pairs of clothes for the baby, in the diaper bag is a must. A baby is a master at messing up its clothes while outdoors. Spit, regurgitation or be it sudden rains, as parents we are prepared. A minimum of two changes is advised. For longer trips, increase the number of changes.
Feeding Essentials ►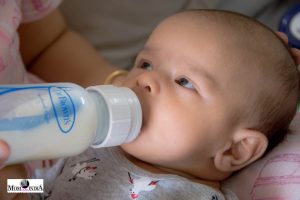 A hungry baby is an upset baby. One never knows when a baby needs a feed. If you are breast feeding, it's easier. But for a formula fed baby, all the necessary components should be ready and easy to reach. So, in a diaper bag, make sure to carry a flask of water, formula and a sterilized bottle. Invest in a good quality flask. This would keep the water at the right temperature for the child. The formula too needs to be carried along. To make the process faster, you can choose formula dispensers. In a formula dispenser, you can pre fill the compartments with measured scoops of the formula. This takes away the hassle of carrying an entire tin of formula. Feeding bottle too needs to be pre sterilized. The number of bottles that you carry depends on the duration of your trip. Along with it a bib (to prevent milk spills), a hand towel (to clean the baby's face) and a hand sanitizer (to use yourself before and after every feed or change), makes the trip easy.
Basic Medication ►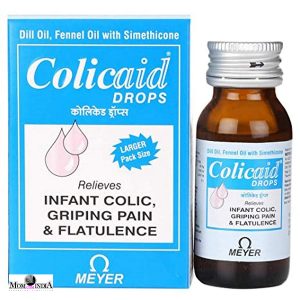 I always chose to carry the essential medications for my son, for all trips. For me it was Colicaid and Nasoclear. Colicaid eases any stomach discomforts and Nasoclear helps to ease any nasal congestion. Please do consult your medical practitioner to understand the essential medications for your baby. Additionally, you might choose to carry a baby moisturizer and a baby sunscreen.
To Engage Your Baby ►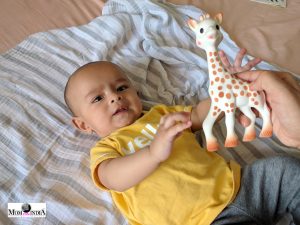 Toys are always an important component to the diaper bag. While outdoors, it is necessary to engage your baby. Keeping the baby entertained makes a trip easy for parents. Rattles and high quality teethers were my choices for Kabir, as your baby is most likely to put everything in its mouth. Do clean the toys and store them well after every trip.
As each baby is different, a parent might need to add more to the diaper bag. The above essentials are just the basics for a short trip. Understanding the baby's needs and planning in accordance makes trips a joyful experience. Please feel free to let me know your basics for a diaper bag. I am just a message away for any queries or suggestions. Should you choose to watch the content in a video format, here's the link. Travel safe and explore the magic of childhood with your baby. Enjoy simplified parenting.
♥♥ डायपर बैग में क्या क्या चीज़ें लेनी चाइये ये इस आर्टिकल में बताया गया है, इस जानकारी को हिंदी में पाने के लिए ये विडियो देखें ►
---
RELATED TOPICS
---