My Hospital Bag for Delivery | Checklist for Hospital For Labor & Delivery
An easy guide to help you pack the essentials, needed for you and your newborn at the hospital, during and post delivery. In this article you will find a Hospital Bag checklist for Delivery which has been shared basis my personal experience during my delivery.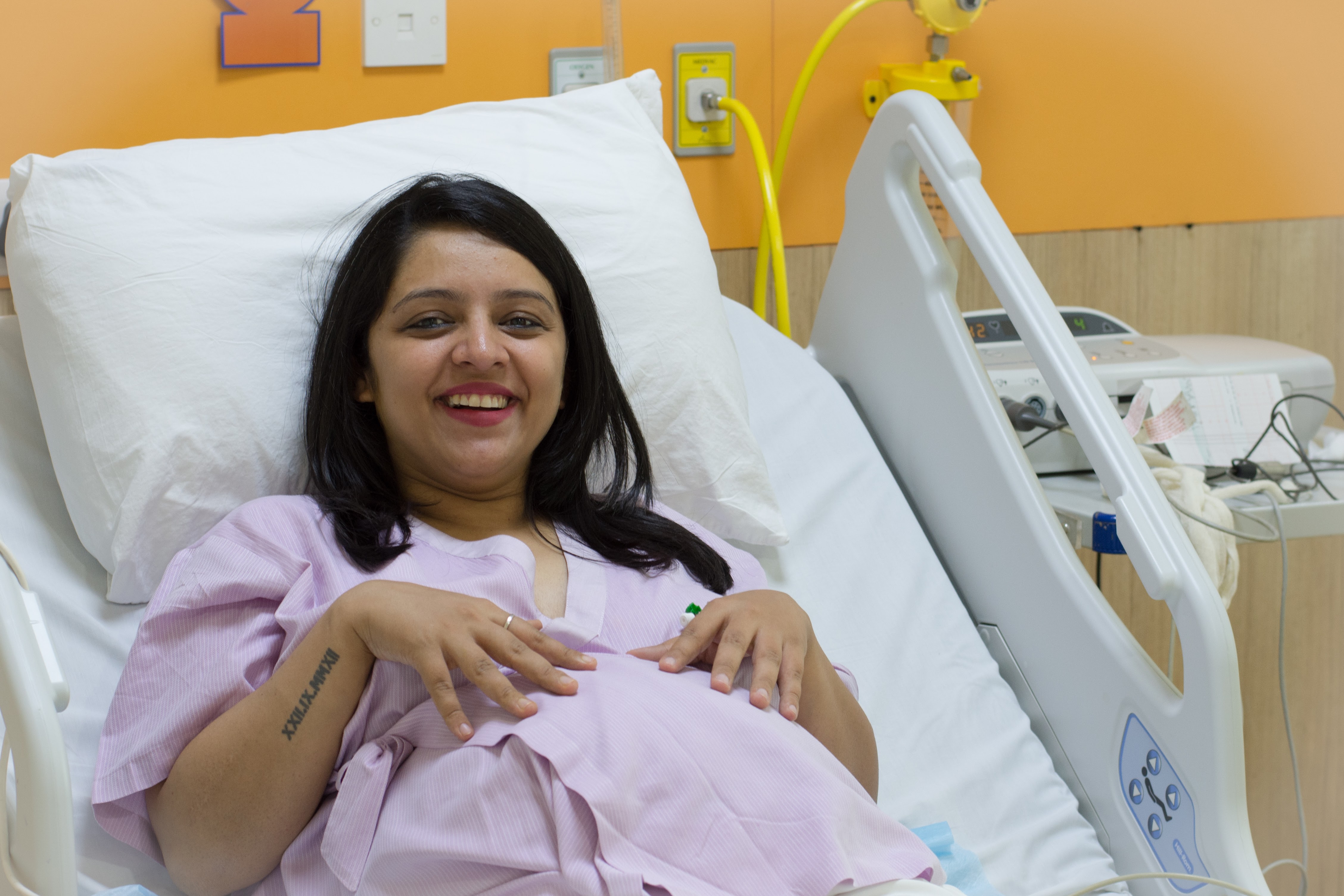 It's almost time. Your baby is gearing up for the journey from womb to your arms. Usually it's at the 36th week, when your weekly checkups at the hospital are in full swing, that the bags need to be packed. After all any moment during this period can mark the arrival of your newborn. When I filmed the video format of it, I was in my 37th week of pregnancy. I had already made majority of my purchases, mostly online, and ready to pack them up in a systematic way to avoid any last-minute panic.
There are three major questions to consider before you pack.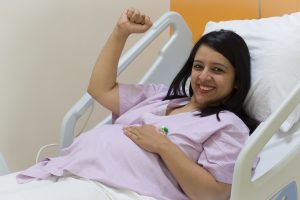 ► How long are you required to stay at the hospital? The duration of your stay does vary depending on whether you have a normal delivery or a c-section. In case of any complications, one can be asked to extend the stay as well. However, most hospitals give an estimation of the number of days. You can pack in accordance. Packing for at-least two extra days, would be prudent. In most cases it'll be 1-2 days for normal delivery & 3-5 days for a c-section delivery.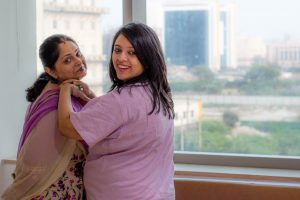 ► Who is going to accompany and stay with you in the hospital? This second question, takes into account their convenience, as they too need to pack in advance. Should a situation arrive, your caregiver- usually mother or partner, can be ready to move in with you in minutes.
► What amenities does the hospital provide? While being counselled through the delivery procedures, the hospital provided us with a list of necessities that they would provide. We noted that other than baby clothes, they had everything covered. However, we chose to carry a few of our preferred products, especially better-quality baby diapers. Similar for you, an awareness of the amenities, could help you plan your needs better.
What to pack for the newborn?
All that the newborn would use, needs to be washed in advance to avoid any infections. We neatly segregated and packed all individual items in cellophane bags, before putting it in our hospital bag. We chose a stroller instead of a hand-held bag for convenience.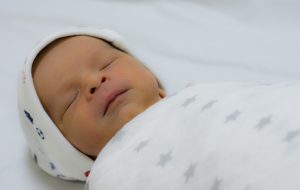 ► Clothes. The cute little onesies, vests, lowers need to take into account of the weather. Kabir was born in the winters, hence we carried 7-8 pairs of clothes in neutral colors (including onesies, pajamas, vests). Pure cotton wear is always the best for new born skin. Caps and socks are must in any weather. To avoid the baby from scratching itself, mittens are convenient. I carried 6 pairs of socks, 4 pairs of mittens and 4 caps.
► Swaddling Blankets. A minimum of three swaddling blankets would cover a short stay in the hospital. For a newborn the womb was a warm and snug place. Swaddling a baby mimics that, making it comfortable in a new environment.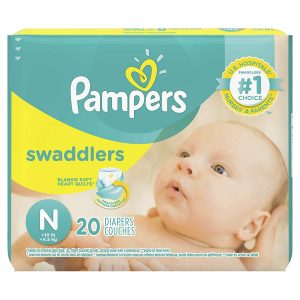 ► Diapers. While most hospitals provide diapers for the newborn, you might want to make an informed choice on it. Newborn skin is sensitive. Choosing a high-quality brand would help the newborn be comfortable for long. Some diapers come with an indicator to show when the diaper needs to be changed. If cloth diapering, do research in advance to understand the type best suited for your child. All cloth diapers need to be washed multiple times before use, to increase their absorption. 8-10 diapers per day would be a minimum for a newborn so you need to pack accordingly.
► Baby Wipes are a must. Choose a sensitive variant for newborn. Wipes will be used to clean the baby during diaper changes and post pooping. You may also choose to clean your baby's bottom with cotton and lukewarm water. Washcloths are multi-purpose, would aid you to give your newborn a light sponge wash or clean up after breast feeding.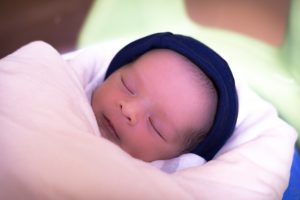 ► Receiving Blanket and a Quick Dry sheet in your hospital bag will add to the comfort. You might not want your baby to be in diapers all day. A quick-dry sheet, spread underneath the baby, would avoid bed wetting. Do take time to plan a wash routine with your partner, as you might choose to send back soiled clothes to home for laundry if that's something you have to opt for.
► Baby Towel. Though we didn't intend to give our newborn a full bath at the hospital, we did carry a towel specifically assigned for our baby.
What to pack for the new mother?
For myself I carried much less. Simply because I wanted to wear hospital wear, post-delivery. Heavy bleeding often soils our clothes, hence it's best to use the disposable hospital wear. Most of my clothes were for my return from the hospital.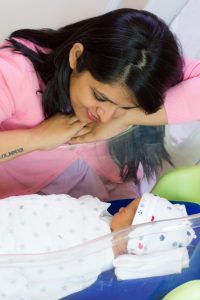 ► Clothes. Since Kabir was born in Feb (which is a bit cold), I carried two cardigans- one in pink and blue, to match my baby's gender. Other than being a fun way to add to the happy occasion, it was quite practical as hospital environment can be quite cold. Also due to the loss of blood after delivery, a warm cardigan helps to deal with the chills.
In other garments, I packed a tank top, leggings and a pair of pajamas. All of them were stretchable as it's difficult to gauge one's size post-delivery. The few underwear that I carried were old, so that I could use and throw.
► For basic hygiene, Sanitary Napkins to absorb heavy flow is a must. You may also choose to carry maternity pads. Nursing Pads and Feeding Bras as they are a huge help to avoid lactation stains and discomfort.
► Hand Sanitizer and extra packs of Wipes for self, keeps any chance of an infection at bay. The rest of the toiletries like dental hygiene products and makeup (should you choose to brighten up for the first photographs), could be added later.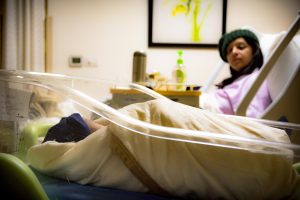 ► Other important items to be packed are Identity Documents, cellphone charger, snacks that you would enjoy, hair bands or scrunchies and some entertainment for yourself like a book or headphones for music. Personally, music therapy helped me to calm down during the nervous moments. If you plan to carry a camera, don't forget its charger. These moments would be to cherish for a lifetime. As you pack your hospital bags, do carry my loving wishes of health and happiness.
As always, I am just a comment away for any guidance or feedback. Should you choose to watch this in a video format, the link is below. Enjoy simplified parenting.
---
RELATED TOPICS
---