Weight Loss After Delivery | How To Lose Weight After Delivery
Giving birth to a life is one of the most joyous, fulfilling moments that every mother looks forward to. The nine-month wait translates into one of the most cherished moments of your life. Yet, the need to shed the postpartum weight is real. Keeping up with your baby's growth and not feeling tired, is also real. I hear you. Read on to know some handy tips.
► ये आर्टिकल इंग्लिश में है, हिंदी में जानकारी के लिए "Read More" पे क्लिक करें और आर्टिकल के अंत में दिए गए हिंदी वीडियो को देखें. वीडियो में ये जानकारी हिंदी में दी गयी है....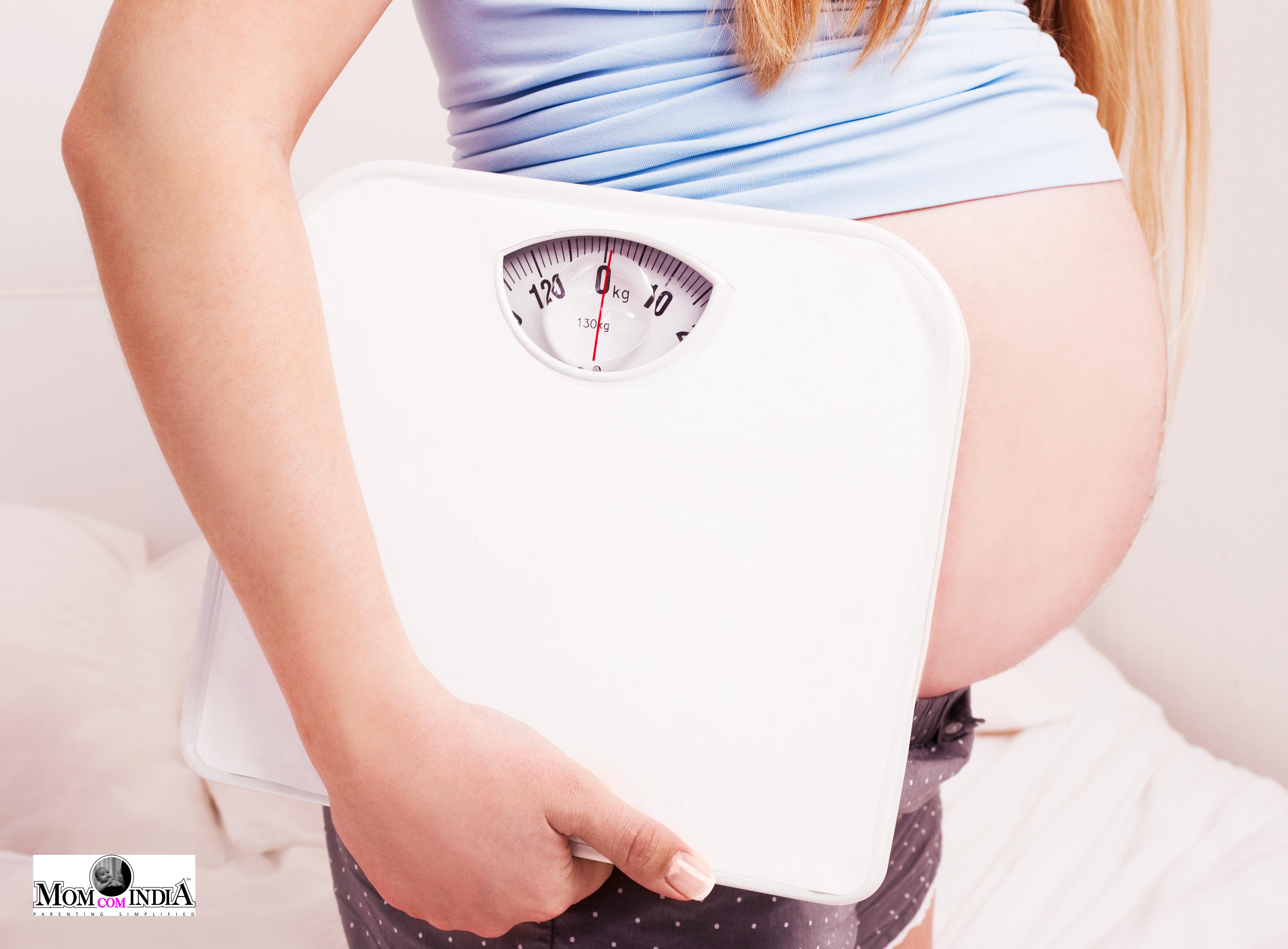 They say, a child gives birth to a mother. Nourishing yourself and preparing your body to go through the entire process in itself is a journey. As your baby grows, the mom's fitness levels also need to be kept on check. The biggest concern post-delivery is shedding off all the pregnancy weight. The higher your fitness levels, the more active would be your involvement in your child's routine. As your baby grows, their energy levels are off the roof while we end up struggling to keep up with their pace.
Pregnancy comes with its own kind of a checklist. You have to be cautious since the time you come to know the happy news. Folks tell you to eat for two and that's fine ,yet it comes with a territory that an expectant mother should be careful about. Keeping in mind that eating for two doesn't mean eating a lot, it only means be very mindful of what you consume. Higher consumption doesn't necessarily mean good nutrition, it also borderlines on unwanted extra fat in the body. The growing foetus as it is adds on to the weight. Putting your body through an extra stimuli of food groups will only make it further more difficult to shed it off.
Throughout your pregnancy, make it a habit to add any kind of an activity that keeps you away from feeling sluggish. Anything of your choice, really. Walking is a good start. Some moms do light prenatal yoga and some keep themselves active with home chores, especially during the last trimester. Either way, being active and good diet are key to a healthy pregnancy which eventually results in easier labor and easy shed off of the extra weight. Keeping the body active will keep shedding off the extra fat and store the good nutrients for its nourishment.
Here I would like to share some snippets of my pregnancy journey. I gained 15 kgs during my pregnancy. Following some basics, I was able to lose most of it within 6 months post-partum. Following a strict regime both pre and post-delivery will only help you lose all the pregnancy weight and maintain an active lifestyle. Let's see how.
First, it is important to understand that our body gives us signs. We must look out for it and read it. During the first 6 months post-delivery it is a cardinal rule not to indulge in any extreme workouts. Another sign to be on a look out for is for the normal menstrual cycle to resume. It necessarily means that as soon as it happens, the body has recovered and ready for some workout.
Alright, that being said, many of us will wonder, what to do until that happens, right? There are in fact quite a few handy tips that if followed correctly ,will actually reap huge benefits for the post-partum body.
1. Breastfeeding
The first tip is continuous breastfeeding . Even if you give formula to your baby, still make an attempt to breast feed. Some mothers don't get enough supply of milk, that too may get better with the regular breastfeeding. This also gives enough activity to the baby and a lot of calorie burn for the mother.
2. Post-Natal Massage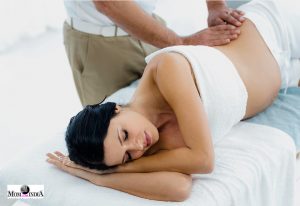 A massage is a must. Normally, at least the first 40 days after giving birth, the mother should get her massages done. The oil massages have multiple benefits. It promotes better blood circulation, tones and shapes the body and takes care of the body aches, sore muscles and weak nerves post-delivery. Make an attempt to continue the massage. In my experience, I continued with body massages for up to four months. For the first-two months I took it every day. After that I continued on every alternate day, followed by once a week. Never get these done by an inexperienced person. These are specialised massages, curated only for post-partum mothers and done by a specialist, traditionally known as 'Daimaas'. However, if you have had a C section, do consult your medical practitioner before starting the massages. Your stitches need time to heal and any strain on them may have long term impact.
3. Water
Drink a lot of water, period. As it is breastfeeding is known to make you feel thirsty. Even if you don't, make it a point to drink 10-12 glasses of water in a day. Essentially, start your day with 2 glasses of lukewarm water which gets your metabolism started. It releases a lot of toxin and eases digestion for the whole day. Try to drink a glass or two before every meal so you don't overeat.
4. Involve your baby
Getting fit with your baby is another great way to get active. Once Kabir (my son) turned one month old, my doctor allowed me to take walks and take the baby out too. I started slow and gained pace gradually. Additionally, it's good for the babies to be out in the nature, which also opens up their respiratory tracts to a great extent. I matched my pace with his routine every day. Another alternative is to dance at home. Ask your partner to participate in the activity and babies love moving to the beats of music.
5. Belts
Abdominal belts are a great aid right after delivering the child. It is recommended that the new mother either wears an abdominal belt or ties up a piece of soft cotton cloth around her belly. It helps in preventing sagging stomach muscles and helps you come back in shape.
In case of caesarean delivery, abdominal belts or cloth is not recommended as the stitches go multiple layers underneath the surface. It is difficult to ascertain the healing time and the belt can only be used post six months into recovery. But, if you have had a normal delivery, abdominal belts and cotton cloth can be used immediately. It will reap you great benefits.
6. Adequate Sleep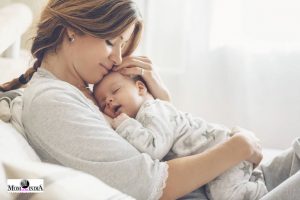 Another tip is to sleep well. As a mother it is hard for a nice long nap to come by. But it would be a great deal more beneficial if you are able to catch small naps along with your baby. During the initial months after birth, babies sleep a lot, so you can time your sleep accordingly. When we don't sleep enough, we end up snacking at odd hours and anything that comes our way. Avoid junk food at all cost, at least for the first six months. During pregnancy, we eat a huge variety of food suiting our nutrition requirements as well as to satisfy the cravings. Once the baby is born, we slow down and eat only simple food groups, which are easy to digest as well as  improve the quality and quantity of milk produced. Switching to healthy snacks is a good choice to avoid these hunger pangs.
Small and frequent meals every two to three hours is crucial. This is another way to keep hunger and acidity away, whilst not disturbing the regular functioning of the body. Have early dinners for easy digestion, at least two hours before bedtime. Right before you hit the sack, drink a glass of hot milk.
7. Avoid caffeine, soda, aerated drinks
My last tip to all the new mommies reading this, is to avoid caffeine, soda or any aerated drink. It mixes in the bloodstream and goes directly to the baby through breast-feeding. One cup of tea in the whole day is alright, but if possible, try to avoid it. It is highly advisable to avoid these from your diet at least till you are breast feeding.
A major percentage of the weight is lost right during the birth. In order to shed off some more to your satisfaction, it is advised that you resume working out post your menstrual cycle settles in again, but under the supervision of a trained professional. Before starting any physical form of activity or workout, it's a good idea to apprise your trainer of your recent health conditions so that you can get a curated workout routine. The first year post delivery is crucial for your body to recover.
The above suggestions can quite easily be adapted by anyone. Keep these points in mind. Start slow and eventually graduate to harder workouts under supervision. Do not forget to get the 'green signal' from your doctor.
We would love to hear the experiences from the new parents and what your journey has been like so far. Do drop in your comments, questions, feedback and feel free to share this article. Spread the word amongst your friends and new parents. Share our enthusiasm to build a parenting community. Introduce more parents to MomcomIndia. We reach out to you via our pages on Facebook, YouTube, Instagram, Twitter and this website. Enjoy simplified parenting!
♥♥ डिलीवरी के बाद वजन कैसे घटाएं | इस आर्टिकल की जानकारी हिंदी में पाने के लिए नीचे दिए वीडियो को देखें ►
---
RELATED TOPICS
---