5 Home Remedies for Baby Colic or Gas
Gas or Colic in Newborn Baby is very common, if your Baby is crying excessively, is unable to take a peaceful nap or not taking feeds properly, there are chances that they may be suffering from Gas or Colic. This article will help new parents avoid and ease baby colic/gas discomfort. A handy guide to keep your baby happy and free from it.
► ये आर्टिकल इंग्लिश में है, हिंदी में जानकारी के लिए "Read More" पे क्लिक करें और आर्टिकल के अंत में दिए गए हिंदी वीडियो को देखें. वीडियो में ये जानकारी हिंदी में दी गयी है....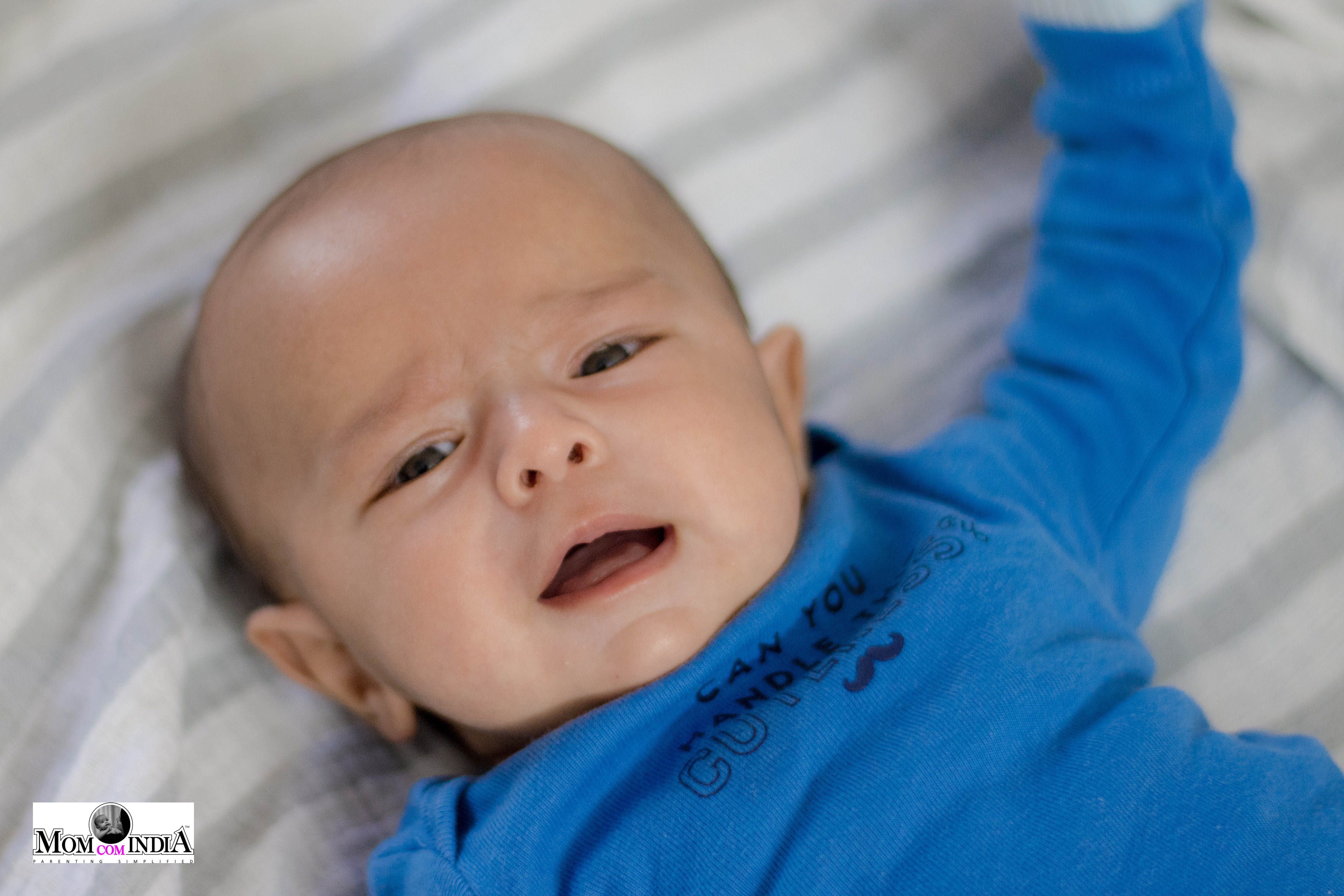 As new parents it is heartbreaking to you see your baby suffer from colic/gas pain. Unable to express their discomfort, the baby persistently cries. This majorly affects babies between 0-6 months, leaving them cranky and affecting their sleep & comfort. While suckling milk, they often take in a lot of air, that causes the issue. Frequently medicating a child isn't recommended. Here's what we did to help Kabir avoid the painful moments. I share them with you so that your child can continue being happy and comfortable.
1. Hing Solution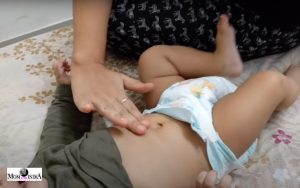 Hing solution in water, applied carefully on the baby's tummy, works like magic. Boil a tbsp of water with a pinch of Hing. Let the Hing dissolve. Cool it down to lukewarm and apply. To know the procedure in detail, I have linked the video format of the same (How to prepare Hing Solution). This was our most dependable route to help Kabir's discomfort.
2. Stomach Massage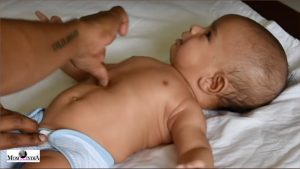 Massages, be it whole body or stomach massage, is enjoyed by babies. It helps in preventing gas problems. A loving massage before bath or sleep time, is also a wonderful way to connect to your baby. To avoid gas problems, regular stomach massage is strongly advised. There is a specific technique to give a stomach massage. Click here to see the video on how to Massage a Newborn Baby.
3. Newborn Exercise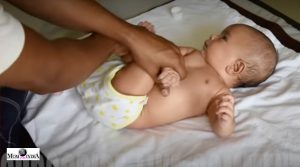 A newborn is often just lying flat on its back. Like for adults, dedicated movement patterns release the gas in tummy. Gently helping your baby to move its limbs, helps in easy passage of any gas that might have formed. You can learn the exercise routine by watching the video linked here.
4. Feeding and Burping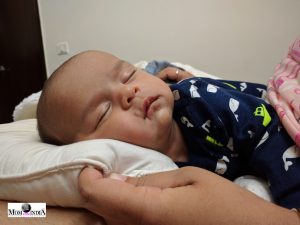 As mentioned above, it is during feeding that a baby suckles in a lot of air. If the baby is fed while laying it flat on the back, chances of gas increases. Instead, holding the baby at a 30-degree angle, while feeding, helps the baby to digest the milk better.
Burping the baby immediately after feeding, is a must. Sometimes just out of sheer exhaustion, one may want to skip burping. However, this is detrimental to the baby. There are various ways to get a child to burp. The Internet has many guidelines about it. Try and see which one works best for your baby. As long as the baby burps after feeding, chances of gas pain is significantly reduced.
5. Colicaid or Gripe Water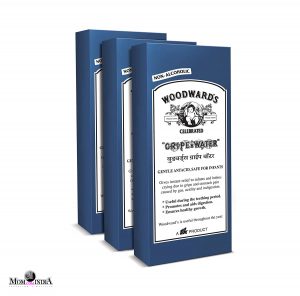 We were suggested to use Colicaid by a pediatrician and Gripe Water by friends & family (though we never used Gripe Water however a lot of people have benefited from it), in case of severe gas problems. Depending on your preference, you can choose between Colic Aid (allopathy) or Gripe water (homeopathy). These have no side effects and provide quick relief. It is advised that you keep one of the two at home on a regular basis. Consult your pediatrician for any guidance regarding the same.
These five tips would definitely help you and your baby have a jolly time. Do reach out to me with feedbacks, comments or queries. It gives me immense pleasure to hear your parenting experiences. Should you want to watch the video format of the article, click on the link given below. Share and subscribe. Enjoy simplified parenting.
♥♥ 0-6 महीने के बच्चों को गैस या कोलिक से तकलीफ हो सकती है | इस आर्टिकल में 5 घरेलू नुस्खे बताए गए है बच्चों का गैस ठीक करने के लिए | आप ये सारी जानकारी हिंदी में भी जान सकते है नीचे दिए गए वीडियो को देखके ►
https://youtu.be/p-N_Pcf6Eno
---
RELATED TOPICS
---